Rack and Barrel Zinc Plating

Elkhart Plating Corporation is located in north central Indiana and is one of the largest zinc plating shops in northern Indiana. Elkhart Plating was established in 1919 as a zinc plating job shop servicing Indiana, Michigan, Ohio, and Illinois. Our barrel and rack zinc plating lines provide a service that conforms to numerous plating specifications. Zinc plating has been done at our current location since 1955.
Our Mission

Elkhart Plating will provide top quality zinc plating to our customers. Our zinc plating processes will meet or exceed our customer specifications. This will be accomplished at a competitive rate with on-time delivery and without sacrificing quality.
We are committed to enhancing the success of our customers. Our foundation is built on these fundamental values:
Service, service, service! Our service makes us who we are.
Providing expertise in zinc electroplating, gained through experience and ongoing learning.
Making continuous quality improvements in our product.
Putting forth integrity in all business transactions.
Offering competitive pricing.
Showing pride in ourselves and in our company.
Our Work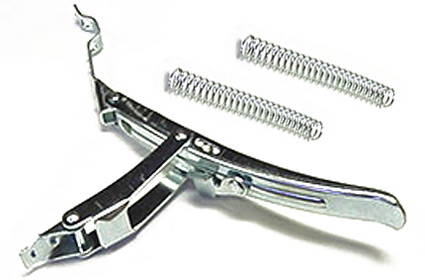 Always expect the highest quality zinc plating from Elkhart Plating!